Flowers, Sheep and Socks
Weather Report
Bright start again this morning.
I don't think it is supposed to last for long rain is forecast later.

Flower Photographs
Phil has been taking lots of flower photographs in our garden and printing them out, he even went out at the weekend to find blue bells. I think we may have enough for filling a picture frame that will make a change from landscapes……
Wool sorting
Today is a wool sorting day and I need to move packs of yarn into spare places in the wardrobes so that I can add some loose ones to make things look a little tidier and the shelves need restocking..
Sheep kits
Louise and I have started adding Wendy and Wilbur kits to the website yesterday and we are deciding which others we need to do and order the yarn to go with them…
WIP
I have finished 2 projects this week which I can't show you yet.
One needs blocking ready for a picture to be taken and the other has been submitted to a magazine, if they don't need it I will be able to show you it soon. If not it may be a while before we can show the final pictures…
Now I have a sock on the needles and really enjoying not having to think for a day or two.
This was a ball of yarn that fell out of the cupboard one day so I am using it up.. it is not supposed to look like this and I had no luck with how it was supposed to look so I have done my own thing… its unusual but it won't show in my walking boots…
May Cowl Pattern and Kits
Louise made a sample of a cowl I designed using Stylecraft Head over heels All Stars in the Ossie colour. We were really happy with how the yarn and pattern worked so well together. We have also made these into some kits for you.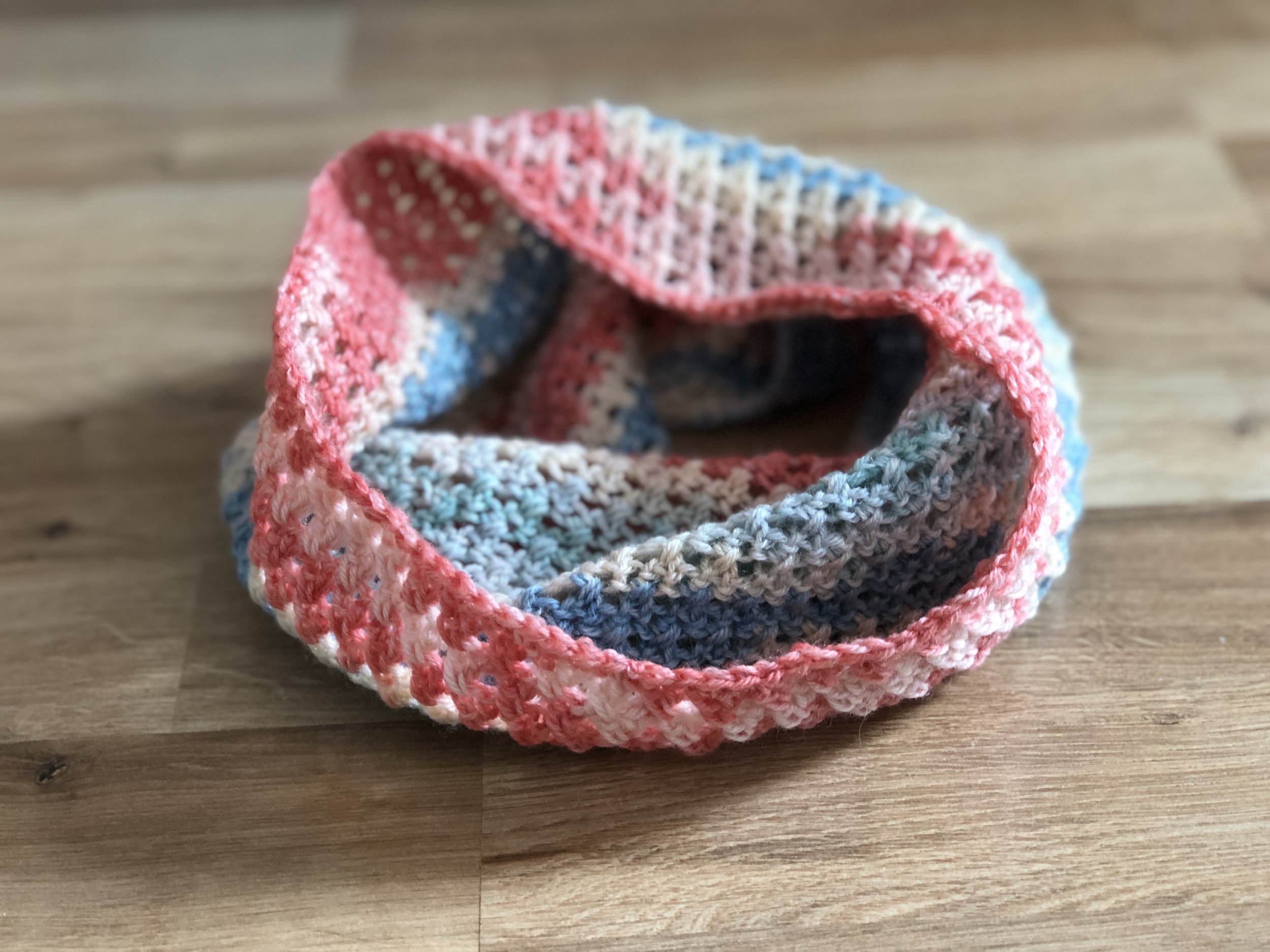 This is a great pattern for beginners and anyone wanting a quick project. This cowl would make an ideal gift.

Right off for my shower and then on to work my magic on the cupboards of wool.
Bye for now
Ali xxx