Louise's Blogmas Day 23 - Future project planning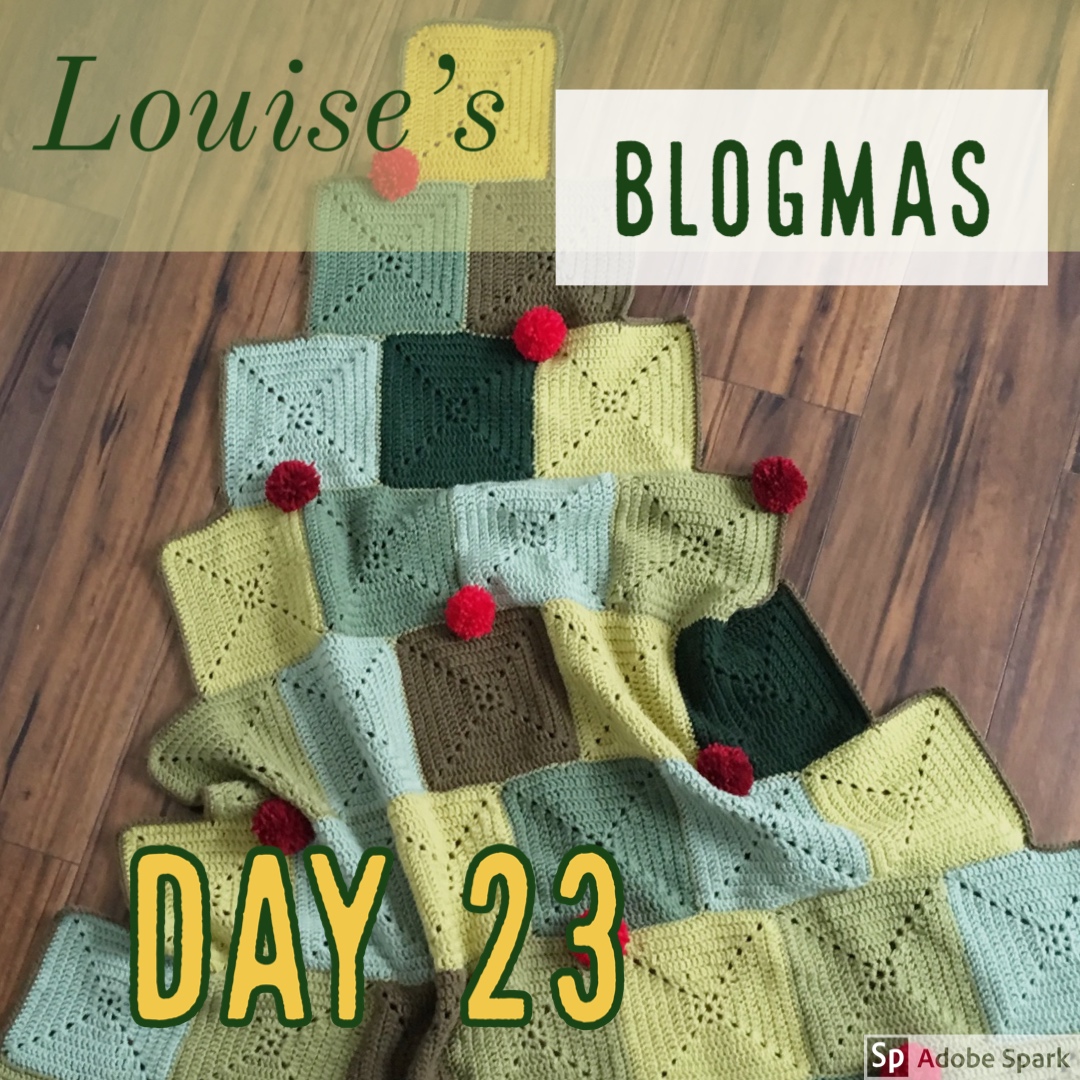 Do you plan projects or just go with the flow?
Hello,
What I have been making?
I finished my first Monet sock last night and cast on the second one straight away. Opal yarn really does knit up so well.
Make 9 in 2019
On Instagram one of the more popular hashtags this time of year is the #make9. The aim is to plan 9 handmade projects you want to make in the upcoming year and it can be any craft you like. I think it would be too ambiguous to aim to knit 9 garments in a year so I am planning a mixture of garments and accessories.
The first challenge will be to finish some big long term projects;
Penguono by Stephen West - I am getting closer to finishing this project but I am finding the sleeves are taking ages.

The Throwback Cardigan by Andrea Mowry - All the colour work is done I just need to finish the body and sleeves.

Stephen West Mkal - Texture time - Half done but still a massive amount of knitting left to do
Projects on my #makenine2019 (No doubt this will change constantly throughout the year)
I am sure this will change throughout the year, plus design projects, preparing for shows and pattern testing :-)
What have I done today?
It has been a super day, the boys are starting to get excited about Christmas. We are all looking forward to some relaxing family time. I have a few final bits left to wrap up and I must remember to take my nut loaf out of the freezer tomorrow.
Shop News
We stock 4 shades of Stylecraft Jeanie yarn. This is a denim look aran weight yarn.
I have decided this will be the last blogmas post this year. Thank you to everyone who has read and left a comment. We would love to wish everyone a Merry Christmas and a Happy New Year. Plus a massive thank you to all our customers during 2018.