Louise's Blogmas Day 21 -The start of the school holidays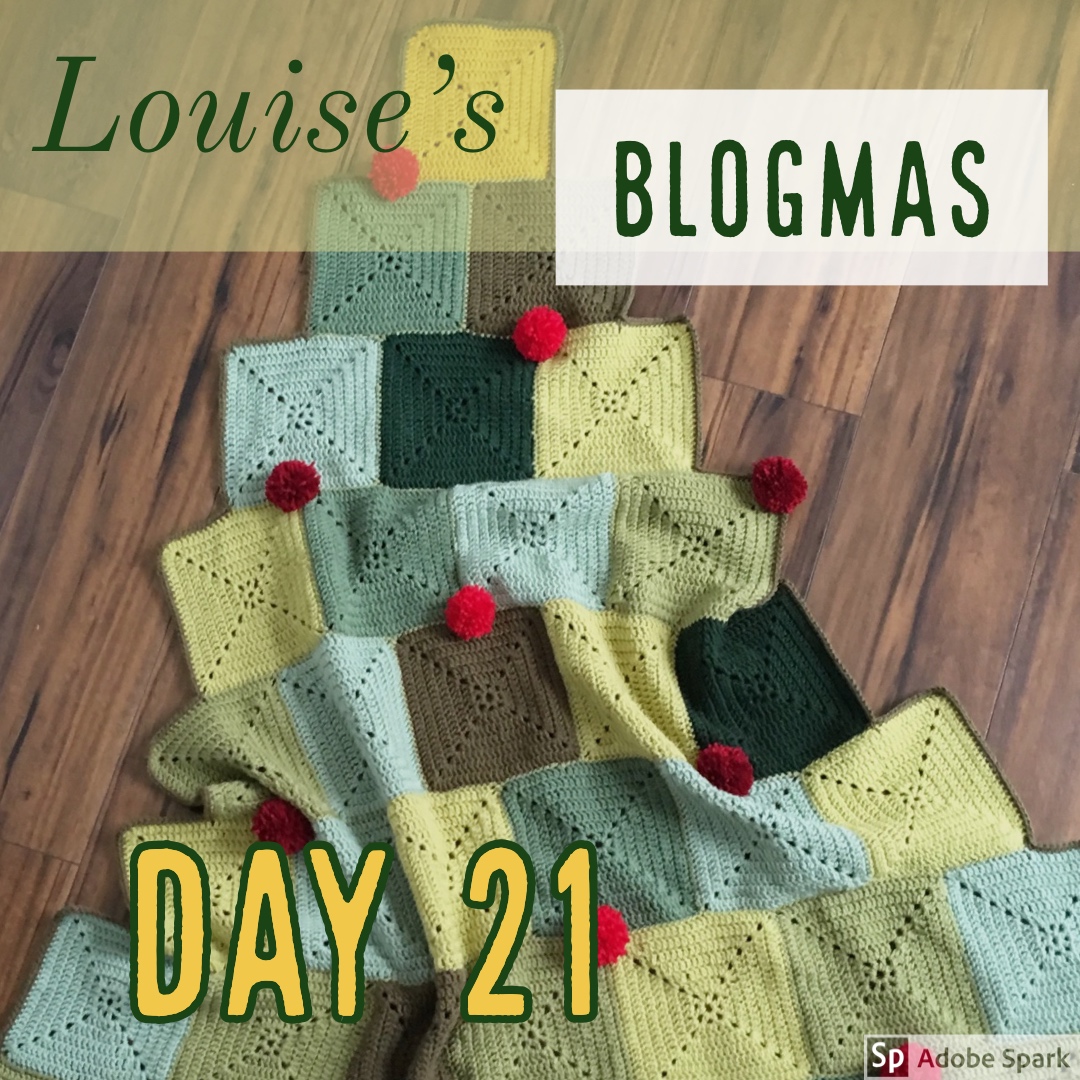 The start of the school holidays
and now Christmas can begin.
Hello,
What I have been making?
With Oliver settling to sleep better on an evening (hopefully that will continue) I am managing to do a bit more of evening knitting. Last night I finished the heel flap and turned the heel. Knitting this sock is reminding me that I prefer cuff down socks, I think the heel stitches look neater and I have fewer gaps. No one wants gappy socks :-)
I am using a 2mm 9 inch circular needle but I do find it easier to use 2 dpns when turning the heel. Once the heel is done I go back to just using the 9 inch circular.

Dropped my notions pouch
I was amused today that I dropped my notions pouch and everything fell out. This was a very timely reminder that I was planning on cleaning it out. In my mind I am a tidy minimalist type person but sadly I just have a lot of stuff and little space to keep it.
2 tape measures, washi tape, pens, 10p, needles, a pom pom and a gazillion stitch markers.
What have I done today?
George broke up from school at lunch time and then he has a friend staying over. I have had a relaxing day to prepare for the busy days ahead.
Now the boys have finished school for the holiday it will be lovely to have a break from the school routine.
Shop News