Louise's Blogmas Days 20 - Favourite projects of 2018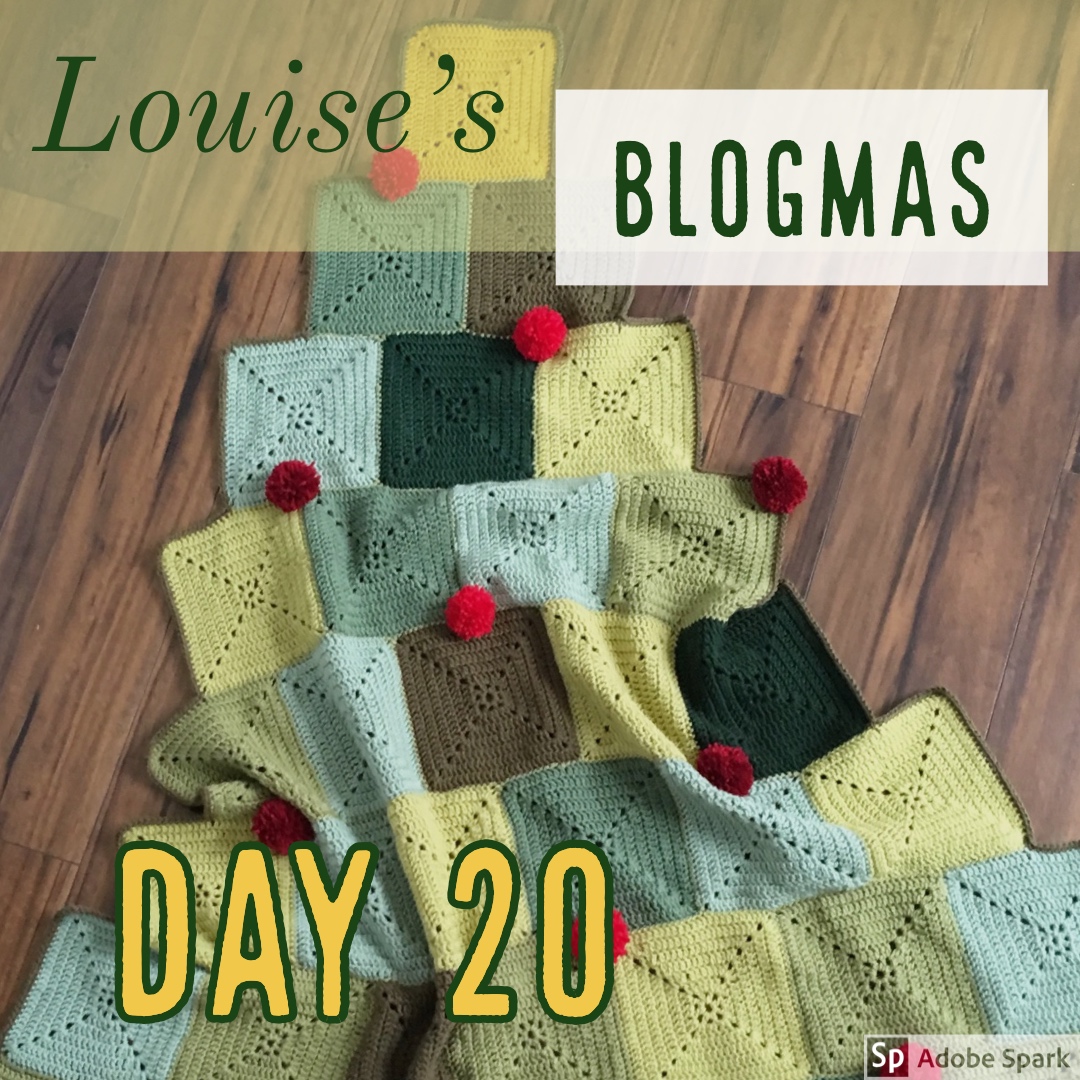 Favourite projects of 2018
The year of relearning to knit
Hello,
What I have been making?
I have started the heel flap on my Monet socks today.
I first learnt to knit when I was very young but never ever finished a project. I used to enjoy knitting dolls but very quickly got bored. I always preferred crocheting as I could make items quicker. 2018 seems to have be the year of relearning to knit.
Learning to knit socks
I was determined to learn to knit socks this year. I have made around ten pairs during the year. It has been fun learning which techniques I enjoy the most and getting the best fit of sock.
My favourite sock pattern so far: Rose City Rollers
Vertices Unite
Vertices Unite is probably the item I have enjoyed knitting the most this year. It is a pattern by Stephen West. I really would love to make another one. He has since released a similar pattern called Textures Unite, which will be on my 2019 to make list.
Tatty Blanket
This is a crochet blanket I designed to use up all the bits of scraps yarn I have collected over the year, which is large amount. I wanted a blanket which blended all the mixtures of sock yarn colours together so I held them together with a plain cream yarn.
Testing Florence Elizabeth
Early in the year Mam designed a new crochet doll pattern, Florence Elizabeth. I really enjoyed testing the pattern and even made a second doll.
What have I done today?
The boys break up from school tomorrow so I been doing some final Christmas preparations and even one last trip to Tesco (hopefully) luckily is wasn't too busy this morning.
Shop News
Featured Products - Crochet doll patterns
Blogmas, General
Wool to your door
blogmas, knitting, sock head cowl, stitch markers, baa ram ewe, afterthought, christmas, ravelry, marling, marled, projects, stylecraft classique cotton, stykecraft, robin, christmas robin, the knitting gift shop, radion times, mince pies, shopping, nativity, school, weekender, stylecraft weekender, sandwich, sock knitting, opal yarn, monet, claude monet, learning to knit, knit, vertices unite, florence elizabeth, socks, rose city rollers, crochet blanket, tatty blanket
Comment