Louise's Blogmas Day 13, 14 and 15 - A catch up and finished object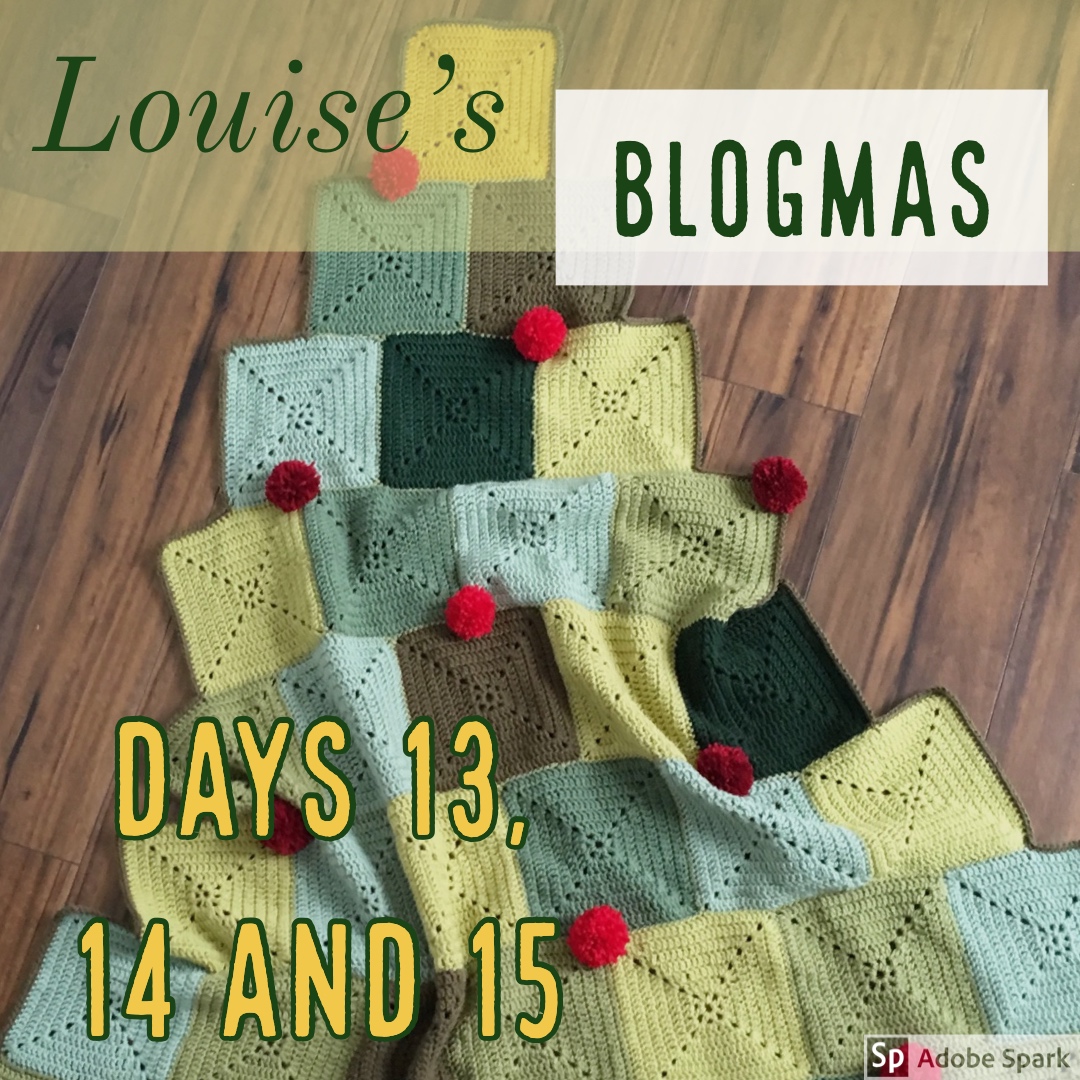 Where are the days going?
Hello,
What I have been making?
Last night I finished knitting the Sock head cowl, I have really enjoyed this project. Ideal for just picking up and doing a few rows or stitches without having to think too much,
Pattern: Sock head cowl by Kelly McClure
Yarn: Ripples Crafts 4ply yarn (not sure what the colour way is)
What have I done today?
The past few days seem to have gone by very quickly. I went out for lunch yesterday to one of my favourite vegetarian restaurants which was lovely.
I also discovered I washed and tumble dried my Lion king socks! Thankfully they still fit but have faded. Always hand wash your hand dyed socks :-)
Before….and after a few hours in the tumble dryer…

Shop News
I have been doing a bit of designing this afternoon (I normally pull more out that I knit). I am using the Stylecraft batik elements in the shade Galium. I love the combination of greys and pinks…
Featured Products - Stylecraft Batik DK
I am looking forward to the Strictly final, this series has gone very quickly.
Louise x
Blogmas, General
Wool to your door
blogmas, knitting, sock head cowl, stitch markers, baa ram ewe, afterthought, christmas, ravelry, marling, marled, projects, stylecraft classique cotton, stykecraft, robin, christmas robin, the knitting gift shop, radion times, mince pies, shopping, nativity, school, weekender, stylecraft weekender, sandwich, kelly mcclure, designing
2 Comments