Louise's Blogmas Day 5 - Another wet dark day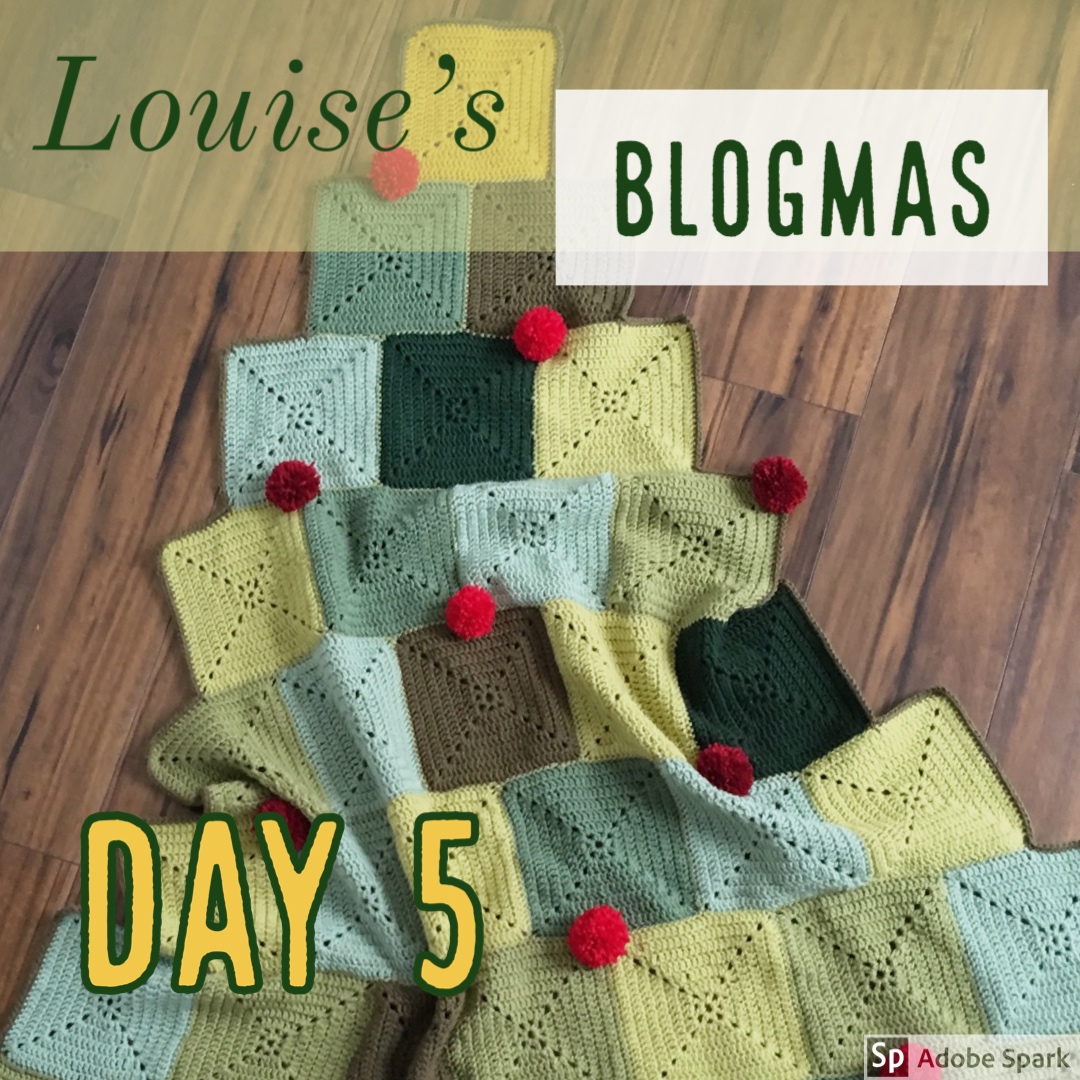 and picking up sleeve stitches.
Hello,
What I am working on?
Last night I managed to knit the shoulder section of the Penguono and picked up the stitches for the left sleeve. I find this part a little tricky, and tend to use a crochet hook to make sure I pick up the stitch correctly. I am holding three strands of 4ply together so it is very easy to miss a loop or two. I have been knitting on the sleeve and making a bit of progress but I read through the rest of the pattern and there is a lot of knitting still to do.
I also got a few rows added to my sock head cowl when waiting to pick George up from school.
What I have done today?
Once the boys were at school, I started the day with a house tidy (I seem to do this everyday), then made a big batch of vegetable curry for my lunch with a tonne of left overs for another day.
Shop news
We have a wide range of crochet patterns, these are a few of our most popular blanket patterns.