Louise's Blogmas Day 3 - Early start and self care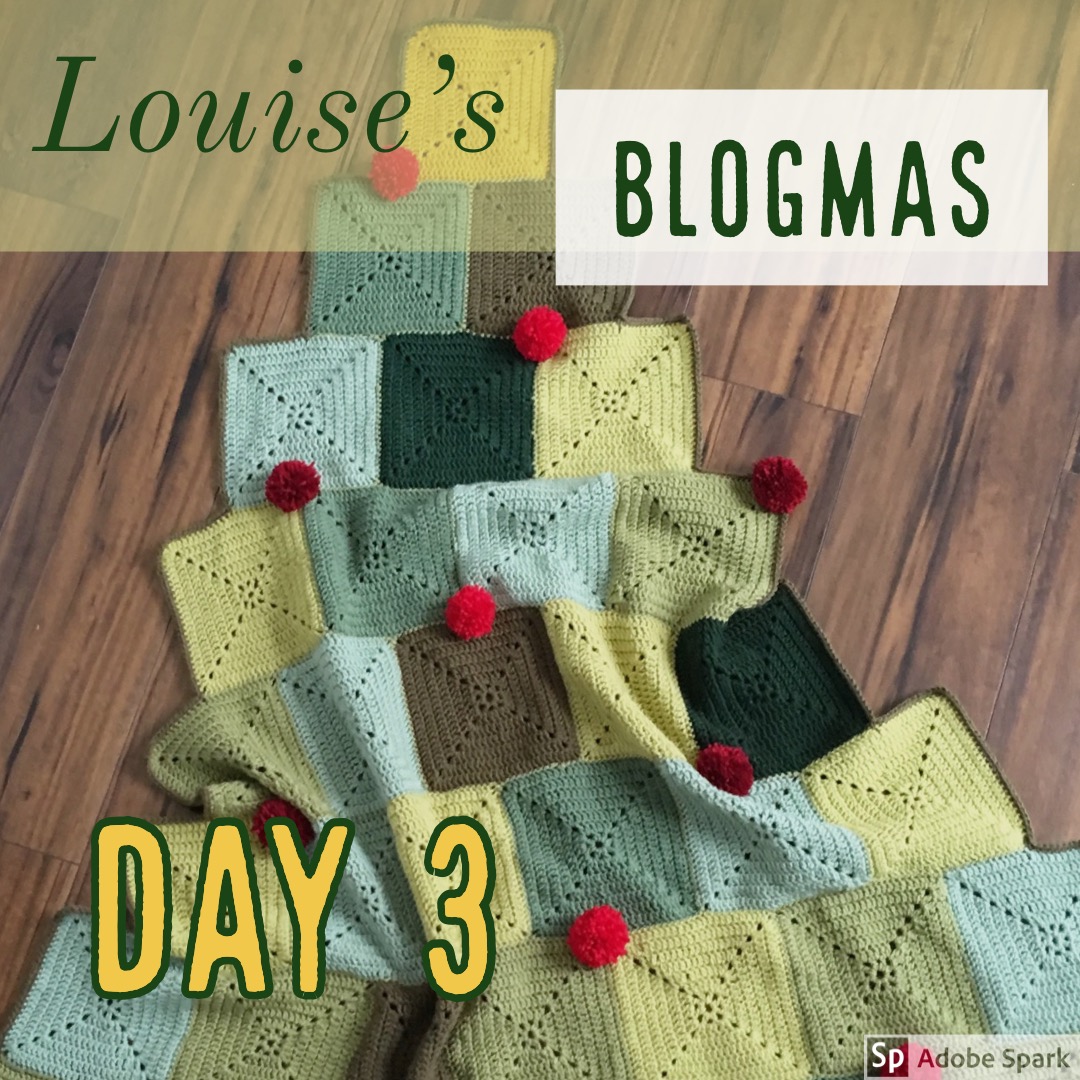 Early start and self care
Taking time to get organised
Hello,
What I am working on?
I haven't had much time to do any knitting or crocheting today but I have decided I want my next big finished project to be my Penguono. I started this way back in August but I put it away when the Stephen West Mkal started. I have very nearly finished the main body and sides, then I just need to add sleeves, collar and border. Can it be done by Christmas I wonder?
What I have done today?
We had a very early start to the day Oliver woke around 4.50am. He was then very upset he had to go to school today, He was off sick the past two Monday and Tuesdays so because he loves routine he thought he wasn't going today. There were tears, lots of them.
So once the boys were at school I decided to have a day of self care. What does self care mean to you? Sometimes I think its resting when your body needs it but today I tidied the house and prepared some healthy food. When the house is organised and meals are prepared it makes teatime a lot less stressful, so getting these jobs done during the day really helps de-stress me. I also had a lot of washing to catch up on as I tend not to do any over the weekends because Oliver really struggles to cope with the washing machine noise.
Shop news
I also worked on some website updates today and added the new workshop dates for next year.
Follow the links for more detail and to book a place..